3 tags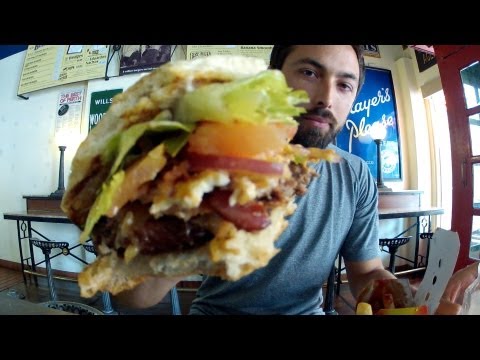 Developers, Developers, Developers
What's the difference between OS X and Windows? That's not a simple question. Perhaps 'what's the biggest difference' is more easily answered, certainly for me.  For me, what it comes down to is essentially apps. Windows has a bigger catalogue of apps than OS X, but the differentiator is the quality. Mac apps are, for me, just better. They look nicer and they are...
I've been thinking that smartphone keyboards should store your email addresses (maybe your passwords with a pin to protect?) so you don't have to reenter them all the time. On windows phone it could be in the copy paste pull out tray in the keyboard. Would be pretty neat, I think.
Dan Seifert: The only problem? Two years on, no matter how colorful, Windows Phone has yet to prove that it can turn any of these companies a profit. Here's the thing though, what companies are in the black with Android? After the meteoric rise of Android in terms of sales, only Samsung actually turn profit. I'd say that should cast the viability of Android into an unfavourable...
Where oh where is Windows Phone 8? →
parislemon: No one is saying this stuff is easy. But Microsoft is one of the biggest companies in the world. And their future depends on this. What the fuck are they doing? My thoughts exactly.
Zombies, Run!: We're on Windows Phone! →
zombiesrungame: Zombies, Run! is now out on Windows Phone! We've had hundreds of emails and tweets asking for us to bring the game to the platform, and so with the help of Microsoft, Nokia, and Matchbox Mobile, we're really happy to have gotten the game out so quickly. Our launch version (1.0) contains… Awesome.
On The Verge
Ben Brooks talking about The Verge last December: The amount of posts is astonishing. The scoops, breaking news, features, interviews, product reviews are there. What's missing is compelling content. When a bunch of writers left Engadget and formed The Verge there was, as Brooks picked up on, a sense of an implicit promise from Topolsky, Patel, and crew. Brooks has that unfulfilled promise as...
I had to present in front of about 25 people on Thursday. It was a ten minute presentation about Feng Zikai, an influential Chinese cartoonist. I decided that I would use Keynote, so I whipped up all the relevant slides and had it looking good. I used Futura Bold for these great looking titles. Then when I had it all looking exactly the way I wanted I remembered that I wouldn't be...
"In all things mysterious – never explain."
– Stanley Kubrick, quoting H.P. Lovecraft in an interview with John Hofsess of the International Herald Tribune, 1980 (via the-overlook-hotel)
Fonts
A great quick guide for some excellent font combinations for printed documents. My favourite (that isn't in that guide) currently is: Futura Bold as Title in 24pt with +6% character spacing. All caps Futura Bold as Section Titles in 18pt with +6% character spacing. Gill Sans as Body in 14 pt (maybe 12pt) with +2% character spacing. Gill Sans Italics for Footnotes in 10pt or...
Minimal Mac: TV Is Broken →
minimalmac: "Can I choose?", Beatrix asks. She's still confused. She thinks this is like home where one can choose from a selection of things to watch. A well organized list of suggestions and options with clear box cover shots of all of her favorites. I have to explain again that it does not work that way on television. That we have to watch whatever is on and, if there is nothing you want to...
6 tags
There's a really irritating bug/oversight in OS X that is present in Lion and remains in Mountain Lion, that was never there to the best of my memory in Snow Leopard. It occurs when dragging a CD or mounted disk down to the trash to eject it. In Snow Leopard it would say "Eject" and change the icon accordingly, but in both Lions it says "Trash", which to me is...
Mark W. Smith: This year's killer app -- pen and... →
minimalmac: Even as we scramble to replace our daily activities with simplified digital solutions, there's still nothing quite like writing something down. I'm Patrick Rhone, and I approve this message. (via Coudal)
5 tags
A couple of days ago I realised that someone I am doing a project with has a Nokia Lumia 800, which he told me he got on his recent upgrade. It is the first time I have ever spoken to anyone who owns a Windows Phone.  He said to me, paraphrased, "It has a whole bunch of apps that I can't get rid of, I think they have a deal or something." I showed him how to delete the third...
8 tags
The State of Windows Phone
It has occurred to me that my relationship with Windows Phone is at a crucial juncture. It is at this point that I find myself evaluating whether it suits my needs and whether, in October, I should continue to support the platform. In order to evaluate thoroughly, I want to ask where we were, where we are, and where we are going with the struggling OS. 15 Months I bought my Windows Phone on...
6 tags
Should Microsoft Mandate a Windows Phone Hardware...
There has been a lot of discussion among the higher profile Apple-centric writers over the past week or so about the iPhone's mute switch functionality, in response to a popular story about a guy who didn't realise his alarm was going off during a performance of the New York Philharmonic. As a Mac user and tech enthusiast in general I keep an eye on these types of stories, and I have...
3 tags
LESA
The smell of coffee with cheap brandy in it hit his nose, intermittently, as he stared at the expansive viewing screen before him. It curved at the sides in order to better show him the incredibly detailed images that had been collected from the Large Electron-Sensor Array whilst he had been sleeping in the second half of his rotation cycle. The artificial light that seeped from the walls told him...
Fields Of View: Thom & Ilona on Beer #5 -... →
I concur, great stuff. fieldsofview: Brooklyn: Brown Ale (5.6%) What does the brewery say? This is the award-winning original American brown ale, first brewed as a holiday speciality, and now one of our most popular beers year-round. Northern English brown ales tend to be strong and dry, while southern English brown ales…
3 tags
Mother
Something was wrong. I could feel it. But, unlike the other times, where the feeling came from somewhere deep and throbbing, this was a dull wash of ever enveloping darkness that I felt. I felt a little colder all the time, felt a little less light, like the universe around me was getting harder and harder to see; I could barely even see myself now. Yet even as I saw less, it felt like more. More...